French FM: Battle for justice is dangerous, but necessary for peace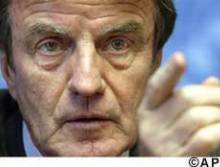 French Foreign Minister Bernard Kouchner stressed on Friday during his remarks about the special tribunal for Lebanon the importance of international justice .
He said: "The battle for international justice is fraught with dangers as is the case in Lebanon, Sudan, and the Congo, but searching for the truth is necessary in order to achieve permanent peace."
Spokesman for the French Foreign Ministry, Bernard Valero told the daily Al-Mustaqbal newspaper Saturday that France wants the Special Tribunal for Lebanon to uncover the complete truth in the assassination of former Prime Minister Rafik Hariri.
"France completely supports the STL and its autonomy … We have never changed our position on this matter," he added.
Earlier in the month , Hezbollah politburo member Mahmoud Qomati said that Hezbollah demands the elimination of the Special Tribunal for Lebanon. He also said: "The tribunal has been politicized from the start and was initially formed to fulfill interests, and not discover the truth, but bury it."
Hezbollah Secretary General Sayyed Hassan Nasrallah said last month that the tribunal would indict Hezbollah members for the 2005 assassination of former Prime Minister Rafik Hariri.
STL was formed by the UN to try the killers of Lebanon's former PM Rafik Hariri and related crimes