Al Ahbash official: No one knows who the killers are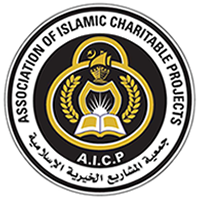 Al-Ahbash group's media officer Abdul Kader Fakhani said during an interview with Now Lebanon that "no one has information about the killers involved in Tuesday's clash," stressing that the clashes broke out due to personal reasons, and not political.
Clashes broke out in the Beirut neighborhood of Bourj Abi Haidar on Tuesday between supporters of the Association of Islamic Charitable Projects – also known as Al-Ahbash – and Hezbollah, leading to the death of three people, including Hezbollah official Mohammad Fawwaz.
Al-Ahbash is a Sunni pro-Syrian group and describes itself as a charitable organization promoting Islamic culture.
Fakhani said that during a tripartite meeting on Wednesday with Lebanese Armed Forces (LAF), his group and Hezbollah voiced their readiness to fully cooperate with the LAF in the clash's investigation.
"We agreed [with Hezbollah] to turn the page and deal with all matters calmly."
He added that his group's offices "were attacked first" during the clashes.
When asked about his previous statement that he had surveillance cameras proving the initial attack, Fakhani said "I do not want to escalate further tension… Everything will be submitted for investigation. Now Lebanon.
Following the tripartite meeting, both Hezbollah and Al Ahbash issued a joint statement in which they said that the incident resulted from a "personal dispute." "(We) stress that this was an individual unfortunate incident." They added that the incident "has no political or sectarian background."
The statement called for ending clashes and restraining armed individuals to restore calm to the area and end all armed presence on the street, adding that both officials agreed to the launching of an emergency Lebanese Armed Forces (LAF) investigation into the incident.
Fakhani also told New TV on Tuesday that the clashes that broke out "are now behind us," adding that the incident will be investigated by the Lebanese Armed Forces (LAF).
Cycle of impunity
The Beirut director of Human Rights Watch Nadim Houry has said Lebanon is caught in a "cycle of impunity" in such a heavily armed society.
"None of the gunmen is ever brought to justice. … That is the real tragedy here," he said. "Gunmen are still above the law — and the civil war ended 20 years ago."