Hezbollah will cooperate only with the Lebanese judiciary, not STL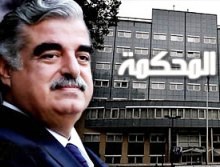 Hezbollah has said it would cooperate only with the Lebanese judiciary if it requests information unveiled by Hezbollah leader Sayyed Hassan Nasrallah about former PM Rafik Hariri's assassination.
"Our stance from the court is known. We don't recognize it and we don't cooperate with it," Hezbollah sources told An Nahar daily in remarks published Thursday.
"However, if the Lebanese judiciary asks for (the information), then we will cooperate with it and study the requests," the sources added.
Their comment came after General Prosecutor Said Mirza informed Hezbollah official Wafiq Safa on Wednesday about Special Tribunal for Lebanon Prosecutor Daniel Bellemare's request to provide the remaining material to which the Hezbollah chief referred to in his press conference on August 9.
"Hezbollah officials hand-delivered to the Prosecutor General of Lebanon an envelope containing six DVDs," Bellemare's office said in a press release.
"The preliminary assessment of the DVDs has determined that the response is incomplete since the material that was handed over is limited to the material shown during the 9 August 2010 press conference and does not contain "the rest of the evidence" that Mr. Hassan Nasrallah referred to in his press conference," it added. Naharnet