Hezbollah official killed in clashes in Beirut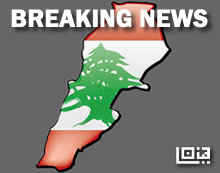 Mohammed Fawwaz, Hezbollah's official in Burj Abi Haidar, ( a Beirut suburb) was killed as the army managed to contain the clashes according to New TV.
According to local reports 2 people were killed in the clashes . The other person was not identified.
The clashes reportedly broke out earlier in the evening on Tuesday between members of the Association of Islamic Charitable Projects – Al Ahbash- (also known as Jam'iyyat al- Mashari' al-Khayriyya al-Islamiyya) and Hezbollah supporters.
There were some reports that Amal Movement was involved, but Amal denied .
Situation in the area continues to be very tense
update
Another man was killed in the clash. He was identified as Ahmad Jamal  Omairat, from the Al Ahbash. He is reportedly the son of a Beirut Mukhtar .
The fighting has stopped
Many were reportedly wounded. The Red Cross and the Civil Defense are still at the scene of the incident to collect the wounded and to take them to the nearby hospitals for treatment .
Al Ahbash follows the teachings of Abdallah al-Harari, an interpretation of Islam combining elements of Sunni and Shi'a theology with Sufism. It advocates Islamic pluralism and opposition to political activism (its slogan is "the resounding voice of moderation").
It is not clear why the clash took place between these 2 groups ( Hezbollah and al Ahbash ) specially since they are closely linked
Hezbollah gave Al-Ahbash a 3-hour deadline to hand over the killers of the party's official
A tripartite meeting is currently taking place between an army official, Hezbollah security chief Hajj Wafiq Safa and an Al-Ahbash official in a bid to pacify the situation.
Defense Minister Elias Murr suspended permits for carrying firearms across all Lebanese areas. It is not clear how much effect such an order will have since Hezbollah is heavily armed and most of these arms are not subject to any permits.
Machine guns and rocket propelled grenades were used, witnesses said. . It was not clear who started the shooting.
Hezbollah leader Sayyed Hassan Nasrallah did not mention the incident during a live speech via a video link he was giving at the time of the clash.