Hezbollah MP calls for declaring a state of emergency in Lebanon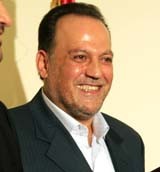 Hezbollah MP Ali Ammar called on Saturday for declaring a state of emergency in Lebanon to solve the electricity crisis which he said is "threatening the lives" of citizens.
Ammar told al-Risala radio station that the cabinet should "act with seriousness" and hold an emergency session to discuss ways to solve power rationing.
Ammar rejected statements made by PM Saad Hariri that the government was waiting for the adoption of the state budget to solve the crisis. "There is a need to implement temporary and fast solutions for the sake of citizens."
Yesterday Hezbollah and Amal supporters completely closed the airport road with burning tires in protest against power blackouts.
According to Energy minister Gebran Bassil those that are not paying for electricity are the ones who are protesting the most.
According to observers it is a well known fact that Hezbollah and Amal supporters have not paid for electricity charges for many years and this is the reason why Lebanon , which is a heavily indebted nation has been subsiding the electric utility company all these past years.
State of emergency by definition is a governmental declaration that may suspend certain normal functions of government, alert citizens to alter their normal behaviors, or order government agencies to implement emergency preparedness plans. It can also be used as a rationale for suspending civil liberties. Such declarations usually come during a time of natural disaster, during periods of civil disorder, or following a declaration of war (in democratic countries, many call this martial law, mostly with non-critical intent).
According to observers it is not clear what Lebanon can achieve in declaring a state of emergency since the whole issue is about paying for what you use. If all the Lebanese pay their electric bills then Lebanon can afford to import Gas Turbines Power generation plants that could generate all the power that Lebanon needs.