FPM MP: National dialogue is a waste of time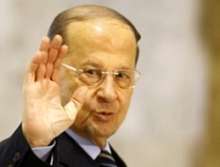 Free patriotic Movement MP Ghassan Moukheiber told the Voice of Lebanon (VOL) on Friday that the national dialogue sessions are a waste of time.
"National dialogue sessions are not seriously taking Lebanon's problems into account," Moukheiber said, calling for the need to speed up talks between Lebanon's party leaders to resolve pending issues.
Free Patriotic Movement leader MP Michel Aoun skipped yesterday's dialogue session at the Beiteddine Palace to discuss the national defense strategy.
Aoun reportedly called in sick .
The next session is scheduled for October 19.