Lebanon: Power blackouts should be dealt with seriously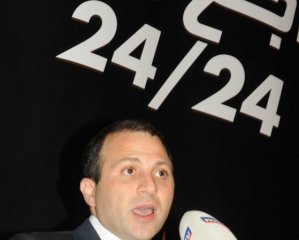 March 14 MP Mohammad Hajjar told the Voice of Lebanon (VOL) on Tuesday that power blackouts is an extremely serious issue but the relevant authorities are not dealing with issue seriously, adding that the matter will be addressed during Tuesday's parliament session.
"Power-cut protests reflect the extent of people's problems," Hajjar said.
Residents in North and South Lebanon blocked roads in protest of power-cuts in their regions on Sunday and Monday.
Hajjar added:" The electricity crisis has hit all Lebanese"
According to observers Energy minister Gebran Bassil promised to tackle the power cuts issue seriously but so far the power cuts in Lebanon are the worst they have ever been.