President, Speaker seek to islolate cabinet from STL disputes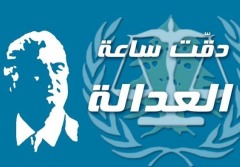 March 14 MP Ammar Houri told Now Lebanon that the Special Tribunal for Lebanon (STL) probe is a judicial matter that must be separated from political disputes in Lebanon.
"Prime Minister Saad Hariri, the Future bloc or the Future Movement will not take part in the STL debate in Lebanon ," Houri said.
"Those who anticipate the tribunal's indictment would be intervening in its workand politicizing it," Houri said.
Hezbollah Secretary General Sayyed Hassan Nasrallah earlier this month questioned STL's credibility and called for forming a Lebanese commission to investigate alleged false witnesses used in the tribunal's investigation into the murder of Rafik Hariri.
STL is not expected to be discussed by the cabinet during a session to be held at President Michel Suleiman's summer residence in Beiteddine, Souf on Wednesday.
Ministerial sources told al-Liwaa newspaper in remarks published Tuesday that "no one has an interest in transferring differences to the cabinet."
The sources said that Speaker Nabih Berri has made several contacts to separate the investigation from the government.
Suleiman also prefers to keep the cabinet away from the issue in order to avoid a government crisis, the sources said.
The council of ministers is expected mainly to deal with the latest initiative to gather funds to equip the Lebanese army, the sources said.