US: Assistance to Lebanon contributes to regional stability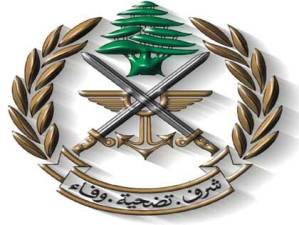 U.S. State Department spokesman Mark Toner has defended U.S. assistance to Lebanon and said it contributes to "regional stability as a whole."
Toner suggested that the While House does not share Congress' fears that aid to the Lebanese army will be turned against Israel.
"We will review the security assistance program to Lebanon so that we can do better to address Congress' concerns and to continue to provide military assistance to the Lebanese army," Toner said.
This comes after US House Foreign Affairs Committee Chairman Howard Berman, D-Calif., announced Monday his decision to withhold $100 million in military assistance to Lebanon out of concerns regarding Hezbollah, citing recent border skirmishes between Israeli and Lebanese forces and heightened rhetoric from Hezbollah.
Berman , considered a strong supporter of Israel, took the decision after Israel and its lobbies in the US complained to the United States and France about funds to the Lebanese army following the skirmish that killed a senior Israeli officer, two Lebanese soldiers and a Lebanese journalist in the worst border violence since a 2006 Israel-Hezbollah war.
"Until we know more about this incident and the nature of Hezbollah influence on the Lebanese armed forces — and can assure that the LAF is a responsible actor — I cannot in good conscience allow the United States to continue sending weapons to Lebanon," Berman said in a statement.
Berman's action angered Lebanon's Defense Minister Elias al-Murr who told reporters on Wednesday:" any party that wished to help the military had to do so without any conditions."
"That person who said in Congress, 'I will stop aid to the army', he is free to do so . Murr added: Anyone who wants to help the army without restrictions or conditions, is welcome."
"This person wants to make military aid conditional on not protecting (Lebanon's) land, people and borders against Israeli aggression. Let them keep their money or give it to Israel. We will confront (Israel) with the capabilities we own." Murr stressed