Hezbollah agreed to provide evidence to Lebanese authorities
Hezbollah announced its readiness to hand over to the Lebanese authorities the footage allegedly intercepted from Israeli surveillance planes of the site of the assassination of Lebanon's former PM Rafik Hariri prior to his murder on Feb .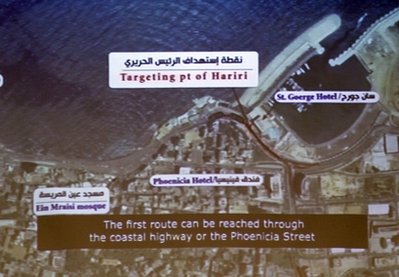 "Data and evidence in Sayyed Hassan Nasrallah's possession has been made public … Hezbollah, however, doesn't trust the International Tribunal or the international investigation," Hezbollah MP Nawaf Mousawi said in remarks published Friday by Ad-Diyar newspaper.
He said Hezbollah was ready to provide such information to the Lebanese judiciary.
In response to a question about Lebanese authorities giving the data to Special Tribunal for Lebanon Prosecutor
Daniel Bellemare, Mousawi said: "So what, it's their business."
Bellemare has officially requested Lebanese authorities to provide all the information in possession of Hezbollah.
Attorney General Judge Said Mirza told National News Agency (NNA) Wednesday that (STL)'s Wednesday statement was referring to Lebanon's attorney general when it requested all the Hezbollah information in the possession of Nasrallah pertaining to Hariri's murder ."
A well-informed political source, however, expressed concern that Bellemare's request was "merely an attempt to enhance the credibility of the International Tribunal."
"We hope that they (tribunal) will take this issue seriously," the source told Ad-Diyar. "We will wait and see."
This comes after the Hezbollah leader tried Monday night during a televised press conference to present evidence including footage he said came from Israeli Unmanned Aerial Vehicles (UAVs) monitoring Hariri to prove that Israel was behind the assassination of Hariri. He also presented a confession from a suspected Israeli spy .