Iranian FM: Nasrallah's information presented was noteworthy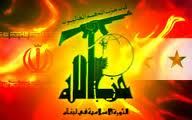 Iranian Foreign Ministry spokesperson Ramin Mehmanparast said on Tuesday that Hezbollah Secretary General Sayyed Hassan Nasrallah's information presented during his Monday press conference was noteworthy, Akhbar Al-Yawm News Agency reported.
Last night and during a televised press conference Hezbollah leader Sayyed Hassan Nasrallah tried to present evidence including footage he said came from Israeli Unmanned Aerial Vehicles (UAVs) monitoring Hariri to prove that Israel was behind the assassination of Lebanon's former PM Rafik Hariri .
"Israel's survival is based on inciting sedition in the Middle East," Mehmanparast said.
He also said that "the presence of foreign troops in the region threatens its security." He did not elaborate whether this includes UNIFIL peacekeeping forces in south Lebanon.
Speculation has been intensifying in recent weeks that the international tribunal investigating Hariri's murder is set to issue indictments against several members of the Iranian Hezbollah.
Where is the Beef?
Reactions in Lebanon to Nasrallah's claims inevitably fell along partisan lines but the overall reaction could be summarized as " Where is the beef ? In reference to the famous phrase used as an advertising slogan by a fast Food chain in the Eighties indicating lack of any substance.
Many in Lebanon were disappointed because they were expecting convincing solid evidence and specific details on the the van that contained the 2000 kg bomb that killed Hariri. Nasrallah never mentioned the van. According to der Spiegel the van belonged to a Hezbollah official and was loaded with the bombs in the Dhahiyeh, a southern Beirut suburb and a Hezbollah stronghold.