Chamoun: "Let Aoun crucify himself and relieve us"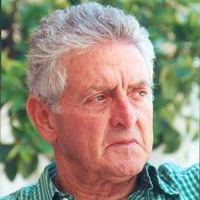 Commenting on Free Patriotic Movement leader MP Michel Aoun's statements over the arrest of senior FPM official Fayez Karam on suspicion of spying for Israel, National Liberal Party leader MP Dory Chamoun said: "He likened himself to Christ upon Karam's arrest, then let him crucify himself and relieve us "
On August 6 Aoun compared himself to Jesus Christ saying "Even Jesus had treacherous followers".
Commenting on the anticipated speech of Hezbollah leader Sayyed Hassan Nasrallah , Chamoun questioned Nasrallah had not revealed the information he has over former Prime Minister Rafik Hariri's assassination earlier .
He said: "If he has evidence that the Special Tribunal for Lebanon is being controlled by Israel and if he has information about people who were involved in the crimes that have taken place in Lebanon, then why did he wait for today to reveal them?"
Many in Lebanon are questioning Hezbollah motives and are surprised that Nasrallah did not offer to reveal to the STL the information on alleged Israeli involvement when Syria was the accused party.