Nasrallah to reveal reason behind linking Moughnieh to Hariri murder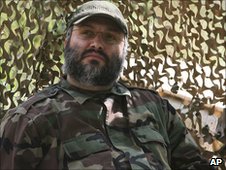 Hezbullah chief Sayyed Hassan Nasrallah is expected reveal during his Monday speech the reason why slain Hezbollah commander Imad Moughnieh's name has been linked to former Prime Minister Rafik Hariri's assassination, reported the Kuwaiti newspaper Al-Rai.
March 8 sources told the daily Al-Balad Sunday that Nasrallah is expected to present strong tangible information, backed with documents and technical evidence that would lead to Israel's implication in Hariri's assassination.
The sources said that the new evidence is likely to place Israel as a main suspect.
Hezbollah/ FPM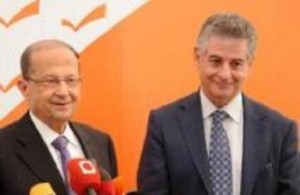 Meanwhile, Ad Diyar reported Sunday that Nasrallah is also likely to affirm the party's strong ties with the Free Patriotic Movement in light of senior FPM official retired Brigadier General Fayez Karam's arrest on charges of spying for Israel.
A Lebanese internal security source has reportedly told UAE's al Bayan newspaper that the spying activity of Karam was mainly political and not security information , Lebanon Files reported yesterday.
According to al Bayan sources Karam also provided Israel with specific information about Hezbollah .
FPM MP Abbas Hashem told New TV on Sunday that if Karam proved to have collaborated with Israel then he would have betrayed FPM's principles.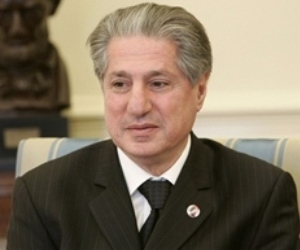 Gemayel
Former Lebanese president Amin Gemayel questioned during an interview with Kuwait newspaper al Anbaa why Nasrallah has waited for 5 years to present the evidence about the Israeli involvement in the Hariri assassination, noting that " toppling the Special Tribunal for Lebanon (STL) will be like destroying the last hope in the building of Lebanon."