Al Bayan: FPM official provided Israel information about Hezbollah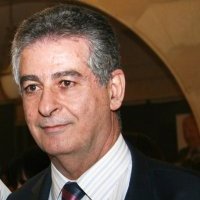 A Lebanese internal security source has reportedly told UAE's al Bayan newspaper that the spying activity of FPM official retired Brigadier General Fayez Karam was mainly political and not security information , Lebanon Files has reported…
According to al Bayan sources Karam also provided Israel with specific information about Hezbollah .
Free Patriotic Movement leader General Michel Aoun is closely associated with Hezbollah
Karam and Aoun went into exile in France following Aoun's defeat by the Syrian army in 1990 and both returned to Lebanon in May 2005 , 11 days following the withdrawal of the Syrian army from Lebanon.
The sources also reported that questioning continues and 2 or 3 more days may be required considering that Karam is a senior member of FPM.
The source denied that Karam was arrested at the airport as was reported on Wednesday .
Most of the leaks about Karam's investigation are coming from the pro-Hezbollah/ Syrian media.
Hezbollah's Al Manar reported that Karam has admitted to spying for the Mossad and unveiled that he began collaborating with Israel in the early 1990s.
The pro-Syrian newspaper As-Safir reported on Friday that the Intelligence branch of the Internal Security Forces (ISF) has been investigating Karam's crimes since 2007.