Ogero calls spying allegations lies and fabrications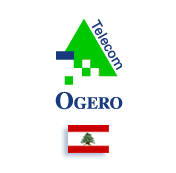 Ogero landline phone network on Saturday rejected allegations  hinting that some of its staff were spying for Israel.
"Ogero rejects implications of spying and defamation against its employees," a statement said.
"Everyone knows that we were the pioneers of resistance in the targeted villages and towns of southern Lebanon," Ogero said.
Ogero called the allegations lies and fabrications , distortion of the facts aimed at defamation of a national institution