Lebanon to assess security concerns over BlackBerry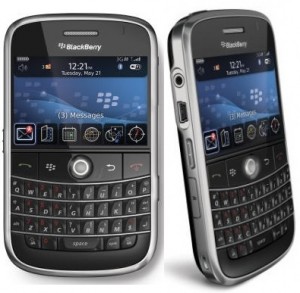 Lebanon will assess security concerns relating to the use of BlackBerry phones, the telecom regulator said on Thursday, making it the latest country to raise worries over the smartphone devices.
Acting Head of the Telecommunications Regulatory Authority, Imad Hoballah, said the TRA would start talks with BlackBerry's Canadian maker, Research In Motion, over its concerns.
RIM is facing mounting pressure from some governments around the world, including India, Saudi Arabia and the United Arab Emirates, to allow access to its encryption system on national security grounds.
"We are studying the issue from all sides — technical, service-wise, economic, financial, legal and security-wise," Hoballah told Reuters. "We are discussing this with the concerned administrations and ministries."
On Wednesday RIM and Saudi Arabia held last-ditch talks to avert a threatened cut-off of the BlackBerry Messenger text messaging service.
The UAE plans to ban BlackBerry Messenger, email and web browser services from October.
Hoballah did not say what decision might be taken on the use of BlackBerrys in Lebanon. Industry executives put Lebanon's mobile phone penetration at 60 percent to 70 percent, with only a fraction of subscribers owning BlackBerrys.
SPIES, STREET-FIGHTING, EAVESDROPPING
The Lebanese regulator's move coincides with widespread concern over the integrity of the telecom network.
Two employees at state-owned mobile telecom firm Alfa were been charged last month with spying for Israel. A third employee working for fixed-line operator Ogero was arrested last week.
The arrests have sparked debates on how deeply Israel had penetrated Lebanon's telecom and security sectors.
Iranian-backed Hezbollah, which fought a war with Israel in 2006, said the cases showed Israel's ability to infiltrate and control the network, compromising Lebanon's national security.
RIM is in an unusual position of having to deal with government requests to monitor its clients because it is the only smartphone maker which manages the traffic of messages sent using its equipment.
The BlackBerry issue highlights national security concerns mooted in Lebanon and elsewhere.
"BlackBerry is outside the control of monitoring. So there are fears that it could be exploited by Islamist extremist groups or by spies," a security source said.
Lebanon experienced a violent crisis in 2008 when the Western-backed government tried to ban a private fixed-line communication network operated by Hezbollah.
The powerful political and military group called the move "open war" and its gunmen briefly seized Beirut.
Rival Lebanese politicians have also stirred controversy in the past by accusing each other of eavesdropping on phone calls. Reuters