Berri calls for winning the media, intelligence war against Israel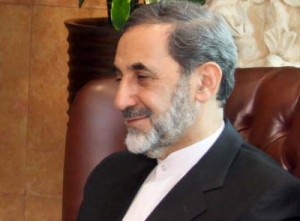 On Thursday Speaker Nabih Berri met with Supreme Leader Ayatollah Ali Khamenei's top adviser on international affairs, Ali Akbar Velayati (R) , and Iranian Ambassador to Lebanon Ghadanfar Roken Abadi to discuss bilateral relations and current affairs, the National News Agency (NNA) reported.
Earlier today during an Amal educational conference, Berri commented on recent arrest of Lebanese army officers on suspicion of spying for Israel by urging all Lebanese sides to cooperate to win the "media, psychological and intelligence war launched by Israel against Lebanon."
"We call for cooperation so that Lebanon wins the war and stop the Israeli aggression and fight spying," he said.
Lebanon's Police Intelligence Bureau arrested on Wednesday Retired Col. Fayez Karam, a senior official of the Free Patriotic Movement, on suspicion of spying for Israel.
Hezbollah's Al-Manar television reported on Wednesday that Karam, confessed that he has been spying for Israel since 2005 and that he has met several Israeli officials during his trips to the European Union.
On July 17 Lebanon's Internal Security Forces informed Hezbollah of the names of three senior party members suspected of collaborating with Israel, Lebanese media reported.
According to the Lebanese daily An-Nahar, quoting an anonymous source, Hezbollah official Wafiq Safa was told of the three suspects' involvement.
More than 70 people have been arrested on suspicion of spying for the Israeli Mossad since April 2009, when the government launched a nationwide crackdown on alleged rings.
Clash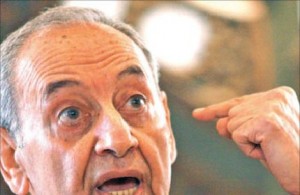 The speaker also criticized the U.N. and the U.S. for claiming that the trees cut by Israelis were on their side of the border. "There are several areas that Israel considers part of its territories while we consider them inside" Lebanon.
"They want to create strife" in Lebanon because the Lebanese-Saudi-Syrian summit and the visit of the Qatari emir to the country frustrated the Israelis, he said.
Lebanon's existence depends on Hezbollah and national unity, Berri stressed.
"The resistance remains a national necessity and need as long there is Israeli occupation and threat," the Amal movement leader who is closely allied with Hezbollah told the conference.
"Lebanon can only survive through the resistance and unity," he said.