Hezbollization of the Lebanese army?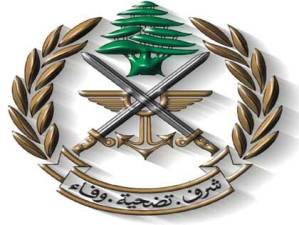 An Israeli official on Thursday warned of the danger of Hezbollah gaining influence over Lebanon's army just a day after a deadly exchange of fire along the border left four people dead.
"There is a danger of the Hezbollization of the Lebanese army, if the army begins to behave like Hezbollah," Deputy Foreign Minister Danny Ayalon told public radio.
"If Hezbollah manages to take control of the army, we will have to treat the army in a completely different manner," he said.
Top Israeli officials have said that Hezbollah was not involved in Tuesday's deadly exchange of fire with the Lebanese army, and have for the most part sought to play down the confrontation as an isolated incident.
Defense Minister Ehud Barak said the clashes, which killed two Lebanese soldiers , a Lebanese journalist as well as a senior Israeli officer, were "a very grave provocation" but hastened to add that it was not planned by the Lebanese army.
"Tuesday's incident was not programmed by the chiefs of staff of the Lebanese army in Beirut or by Hezbollah," he said on Wednesday.
The Israeli military believes the incident was caused by a radical Lebanese army officer who was not acting on orders from higher-ups, defense experts said.
"One must act in such a way that a local incident does not degenerate into a full-blown crisis," Barak said. "I hope there will be no escalation, that we will have a calm summer and that things will return to normal."
Israel will hit hard against anyone who tries to harm its citizens, Israeli Prime Minister Binyamin Netanyahu said on Wednesday as he issued a stern warning to both Hamas and the Lebanese government in the aftermath of four attacks against Israel in the past five days from Gaza, Sinai and Lebanon.
"We will reach, and hit with great force, anyone who shoots at Israeli citizens, no matter from where," Netanyahu said in a Hebrew statement released to the media.