Israel blames U.S., France for arming Lebanon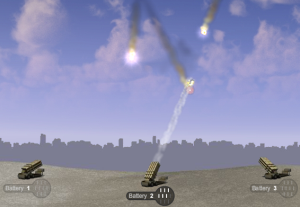 Israel which received over $1.6 Trillion from the US since 1973 is now blaming U.S., France for arming Lebanon.
Haaretz newspaper reported that Israel will launch a diplomatic campaign calling on the United States and France to stop their military assistance to Lebanon following yesterday's exchange of fire on the northern border.
"Countries are providing the Lebanese army with advanced weaponry for it to fight Hezbollah, and instead the Lebanese army is using the weapons to fire on IDF soldiers," a senior official in Jerusalem said yesterday.
"The United States has given Lebanon approximately $400 million over the past year to purchase arms, despite Israel's objections. France has also sent a great deal of weaponry to Lebanon, including advanced anti-tank missiles", the paper reported .
Haaretz wrote that Israel is expected to ask the U.S. Congress to limit its approval of financial aid to Lebanon for arms purchases.
A Lebanese military analyst who is familiar with the Lebanese and Israeli capabilities told Ya Libnan: "Israeli claim must be the joke of the century."
He added: " Israel gets the most sophisticated and up-to-date offensive weapons that the US has ever manufactured and it is all for free while Lebanon has been getting the most basic weapons that are only suitable for internal security purposes."
Washington has funneled more than $1 billion toward three missile defense systems under development in Israel, U.S. Rep. Steve Rothman, D-N.J. said on Tuesday.
Rothman noted that the House subcommittee since 2007 appropriated $750 million for the Arrow and David's Sling anti-missile systems and $205 million toward Israel's Iron Dome program in 2010. An appropriations defense subcommittee in the U.S. House of Representatives on July 27 appropriated $217 million in funding to help develop a joint missile defense system with Israel. He added
Iron Dome is designed to combat short-range missile threats from the Gaza Strip and Lebanon.
Photo: Iron Dome during testing last April