FPM official arrested on suspicion of spying for Israel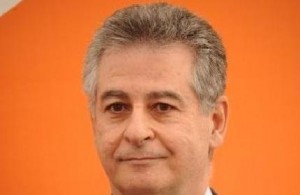 Lebanon's Police Intelligence Bureau arrested on Wednesday Retired Col. Fayez Karam, a senior official of the Free Patriotic Movement, on suspicion of spying for Israel.
Karam, 62, graduated from the military school in 1972 as lieutenant. He held several leadership positions in the army, including head of the counter-terror and spying bureau.
He remained in his post until the Israeli invasion of the defense ministry and his imprisonment in Mazze for five months.
Karam quit the military after FPM leader Michel Aoun went into exile in France. He returned with Aoun to Lebanon in 2005 when Syria withdrew its troops after a 29-year hegemony.
More than 70 people have been arrested on suspicion of spying for the Israeli Mossad since April 2009, when the government launched a nationwide crackdown on alleged rings.
According to observers his arrest must be very embarrassing for General Aoun who is closely allied with Hezbollah , whose leader has been calling for the execution of all Israeli spies. Naharnet, Ya Libnan