Army deployes additional troops in south Lebanon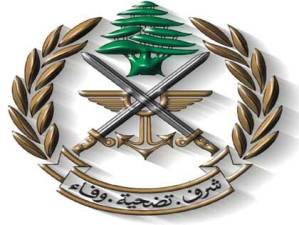 As expected units from the Lebanese army's fifth brigade began to deploy in southern Lebanon's western and central sectors as part of efforts to consolidate other units deployed in the area south of the Litani river.
According to An Nahar the deployment began at midnight Sunday and lasted till 1:00 pm Monday.
The newspaper added that the deployment would consolidate the 11th army brigade. Some of the units were deployed in the towns of Aita al-Shaab, Beit Lif, al-Qawzah and Ramaya.
French Ambassador Denis Pietton said on Monday that the deployment would be appreciated by all partners of Lebanon participating in UNIFIL.
Following a meeting with Prime Minister Saad Hariri on Monday Pietton said that the Lebanese army was planning to deploy additional troops in south Lebanon. "I met with Prime Minister Saad Hariri today … who informed me that additional Lebanese troops …one brigade (approximately 1,500 soldiers) …would be deployed in the south beginning today," ambassador Pietton told reporters.
Lebanon witnessed a lot of tension following protest by south Lebanon residents against UNIFIL.
On July 3, a UNIFIL patrol was attacked and overpowered by residents in the southern village of Kabrikha. Officials said the villagers, after one of them had been arrested, pelted UN troops and seized their weapons.
On June 29, residents attacked a UNIFIL vehicle between the villages of Adeisseh and Kfar Kila. The residents blocked a road and hurled stones toward a UN patrol during what officials termed a "maximum deployment exercise."
"It is incumbent on the Lebanese authorities to ensure the security and freedom of movement for UNIFIL within its area of operation," UNIFIL commander Maj. Gen. Alberto Asarta Cuevas said following the attacks .