Hezbollah renews attack against STL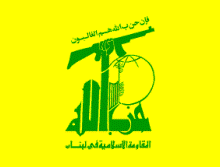 In a veiled attack against the Special Tribunal for Lebanon ( STL), Hezbollah MP Walid Succariyeh questioned during an interview with NBN television on Tuesday whether the Future Movement considers STL more important than Lebanon.
His remark is part of a well organized campaign against the STL following a report in the pro-Syrian newspaper, Al Safir which revealed that Hezbollah members will be indicted by STL in the 2005 assassination of former Prime Minister Rafik Hariri.
Hezbollah and its allies have been threatening over the consequences such an indictment could have in the country .
In his speech last Thursday, Hezbollah Secretary General Sayyed Hassan Nasrallah admitted that some of his party members would be named in the tribunal's formal charges but stressed thta he will reject the indictments . In an another speech he questioned the STL's credibility, calling it an "Israeli project" designed to create sectarian strife in the country.
Succariyeh said that Nasrallah's speech was not an escalation or a threat, but "a warning to the Lebanese that sedition is coming to Lebanon."
Lebanese Forces leader Samir Geagea said Monday following a meeting with Prime Minister Saad Hariri at the Grand Serail that those "warning about a strife are the ones preparing for it."
He stressed the need to maintain the civil peace, emphasizing that the Special Tribunal for Lebanon is the "highest international legal authority."
The tension in the country is reminding the Lebanese of May 2008 , when Hezbollah occupied western Beirut and tried (but failed ) to occupy Mt Lebanon following the cabinet's decision to outlaw Hezbollah's private telcom network and the relocation of an airport officer who was closely associated with Hezbollah. The officer Brig. Gen. Wafiq Shouceir was accused of being behind the intelligence that led to the assassination of several Lebanese anti-Syrian leaders including former MP Gebran Tueni and Minister Pierre Gemayel.
Syria
In response to a question about Syria 's future role , the MP said that since Syria's security is linked to Lebanon's security, it is impossible to separate Syria from the Resistance. "Syria cannot break its alliance with the Resistance and Iran," he added.