Lebanon to observe three-day mourning over Assaad's death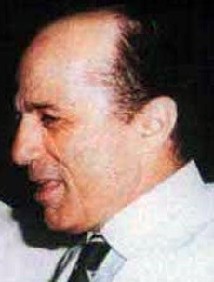 The Lebanese Parliament ordered on Monday a three-day national mourning, following the death of former Speaker Kamel Assaad ( or Asaad) . The funeral will take place on Tuesday.
Mr. Assaad, 78, replaced his father Ahmed al-Assaad in early 1960 as the MP representing Bint Jbeil, and then held the parliamentary seat of Hasbaya-Marjayoun from 1964 and 1992. His father, Ahmed al-Assaad, preceded his son as speaker of the Lebanese Parliament from June 1951 to May 1953.
He served as the Lebanese Parliament Speaker several times, May to October 1964, May to October 1968, with his final stint from 1970 to 1984. Assaad chaired the parliamentary sessions, which saw the election of 3 presidents Elias Sarkis, Bachir Gemayel, and Amine Gemayel.
Mr. Assaad left politics in 1984 after Syria's intervention in Lebanon's internal political policies related to the ratification of the Agreement of May 17, 1984, between Israel and Lebanon, and the period of political crisis which followed.
Mr. Assaad later ran for public office but failed to get elected in the Lebanese elections in 1992, 1996 and 2000, in the face of pro-Syrian and pro-Iranian political groups, and called for a boycott of the elections in 2005.
Coming from a moderate Shiite family, Assaad's views politically strained relations with the more extreme pro-Syrian Amal and pro-Iranian Hezbollah factions which later appeared in the Lebanese government.
Al-Assaad's son, Ahmad al-Assaad, was a candidate for a a seat in the the Lebanese Parliament in the elections of 2009
Hariri offers condolences
Prime Minister Saad Hariri offered condolences on Monday to the Assaad family according to a statement from the PM's office.
Hariri said Assaad's death in these critical circumstances through which Lebanon is passing is "a national loss of a leading political leader who left a landmark on the Lebanese parliamentary life."