Lebanon MP warns of possible coup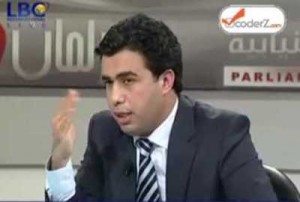 March 14 MP Okab Sakr warned during an interview with Al-Arabiya television on Saturday that there are plots for a coup in Lebanon and that only the Special Tribunal for Lebanon (STL) can decide if Hezbollah is innocent of the 2005 assassination of former Prime Minister Rafik Hariri.
His comment comes after Hezbollah Secretary General Sayyed Hassan Nasrallah revealed last Thursday that the tribunal would indict some Hezbollah members in Hariri's murder, but warned that his party would reject such an indictment.
Nasrallah's speech increased tension in Lebanon and sparked a war of words between March 8 and 14 alliance figures.
His warning acts as a reminder of a similar warning by Saudi Arabian Foreign minister on 13 May, 2008, following Hezbollah's occupation of western Beirut . Prince Saud al-Faisal warned back in 2008 that Iran's relations with the Arab world would be affected as a result of Tehran's support for what he described as a "coup" in Lebanon by Hezbollah.
The situation in Lebanon now resembles that of May 7, 2008 according to observers.
Sakr said that Hezbollah must not be dragged into a coup and added that the Resistance must declare that it does not want any conflict or war.
Sakr also said that March 14 alliance will not be dragged into any political struggles.
The MP said that any rejection of an STL indictment will prove that Hezbollah was involved in the Rafik Hariri assassination.