Gulf Air 042 makes an emergency landing at Beirut airport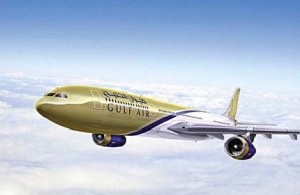 A Gulf Air plane carrying made an emergency landing late Tuesday evening at the Beirut Rafik Hariri International Airport after the glass of the right window of the cockpit was shattered.
The captain of the plane, which was en route from Athens to Bahrain, asked the Beirut airport control tower for permission to make an emergency landing according to Lebanon's National News Agency reported.
Gulf air flight number 042 , which was carrying 101 passengers was able to land safely at the 9:43 pm.
The Air Bus 319 plane was at 36,000 ft elevation when its captain decided to make the emergency landing according to NNA