Berri, Baroud reach a deal on French -Lebanese security pact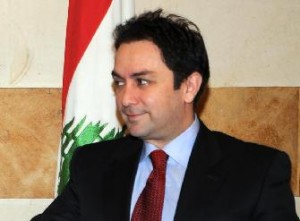 Lebanese Speaker Nabih Berri and Interior Minister Ziad Baroud 's recent meeting was aimed at reaching a solution to the obstacles that emerged over approving the security pact between Lebanon and France, according to An Nahar newspaper.
The main obstacle was the definition of "terrorism." The accord stipulates the two countries should boost cooperation in fighting "terrorism," money laundering, and drugs.
The solution stipulated that Lebanon will adopt the Arab definition of terrorism, which should not be met with French objections.
If France agrees to the definition, then the security agreement is expected to be approved during the August 17 parliamentary session.
France like the US consider Hezbollah a terrorist organization , while the Arabs define the organization as a resistance movement. Many Arab governments have condemned actions by Hezbollah since the 2006 war with Israel