Turkish president: 'Israel is unable to act rationally'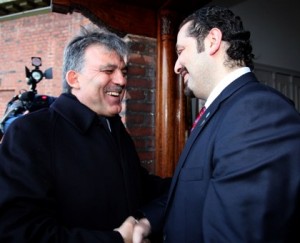 Reuters reported on Tuesday that Turkish President Abdullah Gul said Israel does not "have the ability to act rationally " .
Gul criticized Israel for abandoning its only Muslim ally in the Middle East, while speaking to Reuters reporters on his airplane. He added that internal political divisions are stopping Israel from repairing relations with Turkey after the flotilla incident.
"As far as I can see, the internal political strife in Israel is very harsh. They undermine each other…they always block each other," Gul reportedly said. "It is important that everyone is aware of what kind of politics is going on there. My own impression is that they don't have the ability to act rationally."
"They don't have many friends in the region," the Turkish president told Reuters "Now it seems they want to get rid of the relationship with Turkey."
Gul will travel to Nigeria on Wednesday to attend the 7th Summit of the D-8 Heads of State.
Presidential Press Center released a statement and said Gul will go to Abuja, the capital city of Nigeria, in July 7-9 upon an invitation from Nigeria's President Goodluck Ebele Jonathan.
Gul will be the first Turkish President to visit Nigeria.
Photo: In this file photo Turkish President Abdullah Gul is pictured with Lebanon PM Saad Hariri