US: We ready for talks if Iran is 'serious'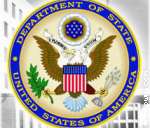 State Department spokesman Mark Toner told reporters that the United States is willing to meet Iran over its suspect nuclear program if the Islamic republic's offer to return to talks in September was "serious."
Iran said earlier that if conditions are met, it could come back to the table on September 1 with the so-called P5-plus-one — the veto-wielding UN powers of Britain, China, France, Russia and the United States, plus Germany.
"If Iran is serious about talking to the P5-plus-one, then I think we're willing to meet," Toner told reporters.
Toner declined to comment on conditions reportedly set out by Iran, including that the talks include discussion of Israel's presumed nuclear program.
"Obviously we'd have to evaluate the Iranian offer," he said. "But… it's a two-track approach, and that engagement track always remains open." AFP