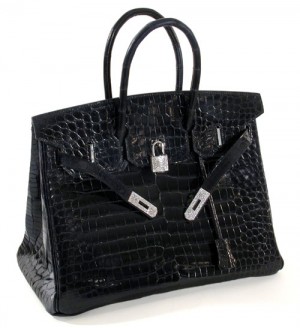 By Weedah Hamzah
Would you like the Hermes bag for 40,000 dollars, or perhaps the latest Porsche? Or how about dinner in the sky?
Just book a ticket to Beirut to indulge in the lifestyle of the Middle East's
hub of the trendy super-rich.
In a country where a third of the population survives on less than 4 dollars a day, it is hard to believe there is such a thriving market for luxury items.
But just take a walk in Beirut's luxurious downtown area, the ancient heart of the capital that was completely renovated after the massive devastation of the 1975-1990 civil war.
There, one can also indulge in the best 'foie gras' and tasty wine served by French chefs flown in straight from Paris to serve a sophisticated clientele conversing in French or English in the capital's posh restaurants.
In the shopping arcades, women in high heels and authentic Hermes bags in a variety of colours and shapes swaying from their shoulders, can be seen stepping out of sleek, brand-new cars.
Despite the handbags' high price – going as high as 40,000 dollars – they have been selling like hot cakes since Hermes recently opened its first store in Beirut.
'Many women love handbags and purses and Lebanese women love brand-names. They can show a woman's wealth, style and taste,' Lebanese designer Dalia Serhal told the German Press Agency dpa.
Economists in the country believe that the gap between the rich and the poor in Lebanon has widened notably.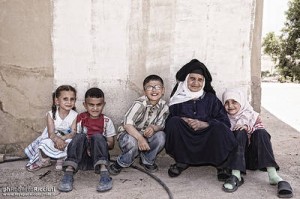 'Seventy per cent per cent of the gross domestic product in Lebanon goes to only 30 per cent of the Lebanese,' one economist, Louis Hobeika, told dpa.
Fawaz Traboulsi a political science teacher at the Lebanese American University said 'Lebanon has very strong social contrasts.'
According to a recent study by the United Nations Development Program, the number of poor in Lebanon increased by at least 5 per cent between 2004 and 2007. More than 30 per cent of the population, or about 1.2 million people, live on just 4 dollars per day, it said.
The study said poverty is heavily concentrated among the unemployed and unskilled workers, chiefly from the construction and agriculture sectors, which employ around 38 per cent of all the poor.
But such figures do not stop wealthy Lebanese who seem to be eager to stretch their imagination to search for more ways to spend more money despite the country's worsening economic situation.
Lebanon suffers from chronic budget deficits and is repaying a spiralling public debt which now exceeds 50 billion dollars, incurred from launching infrastructure projects to rebuild the country after the civil war.
Lebanon's wealthy class seems to have had enough of the civil strife and subsequent wars with Israel that inflicted much damage to the country. Now they want to enjoy peace – and their wealth.
After trying all available options on Lebanon's territory, the high society this summer is going aloft – for dinners in the sky. One such dinner for 20 people can cost as much as 10,000 dollars. DPA