Hospital: Ayatollah Fadlallah is in stable condition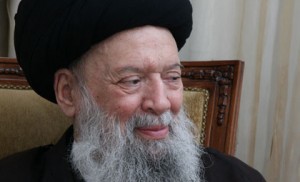 Bahman Hospital where Grand Ayatollah Mohammad Hussein Fadlallah is being hospitalized described his condition as critical but stable and denied rumors of his death or deterioration in his condition.
The hospital whose foundation was laid by Fadlallah is located in the southern Beirut suburb of Haret Hreik.
The hospital urged the media to contact it before any speculation on the condition of the top Shiite cleric.