Kellogg's products in Lebanon are safe , says distributor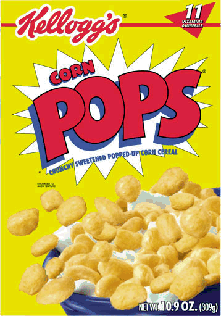 Antoine Massoud Company, distributor of all Kellogg's in Lebanon, said in a statement issued on Thursday that Kellogg's products marketed by their company in Lebanon are imported from Europe exclusively.
Masoud Company stressed that Lebanon is not concerned about the recalls in the US.
Kellogg's said it has recalled about 28 million cereal boxes, including Corn Pops, Honey Smacks, Froot Loops and Apple Jacks, due to an "uncharacteristic off-flavor and smell coming from the liner in the package."
While a company press release said the potential for serious health problems is "low," it said some consumers sensitive to the flavor and smell could experience possible temporary symptoms, including nausea and diarrhea.
Four types of cereal were already pulled from the market in the US, according to a statement by kellogg's. They are:
Kellogg's® Apple Jacks®
UPC 3800039136
17 ounce package with Better if Used Before Dates between APR 10 2011 and JUN 22 2011
UPC 3800039132
8.7 ounce packages with Better if Used Before Dates between JUN 03 2011 and JUN 22 2011
Kellogg's® Corn Pops®
UPC 3800039109
12.5 ounce packages with Better if Used Before Dates between MAR 26 2011 and JUN 22 2011
UPC 3800039111
17.2 ounce packages with Better if Used Before Dates between MAR 26 2011 and JUN 22 2011
UPC 3800039116
9.2 ounce packages with Better if Used Before Dates between APR 05 2011 and JUN 22 2011
Kellogg's® Froot Loops®
UPC 3800039118
12.2 ounce packages with Better if Used Before Dates between MAR 26 2011 and JUN 22 2011
UPC 3800039120
17 ounce packages with Better if Used Before Dates between MAR 26 2011 and JUN 22 2011
UPC 3800039125
8.7 ounce packages with Better if Used Before Dates between MAR 26 2011 and JUN 22 2011
Kellogg's®Honey Smacks®
UPC 3800039103
15.3 ounce packages with Better if Used Before Dates between MAR 26 2011 and JUN 22 2011