Hezbollah's link to Hariri murder causing concern in Lebanon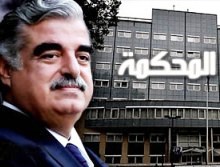 The Der Spiegel report of May 2009 in which it revealed a link between Hezbollah and the assassination of Lebanon's former Prime Minister Rafik Hariri is in the news again.
The reason according to media reports is the fact that Special Tribunal for Lebanon ( STL) is reportedly getting ready to issue some indictments.
Former minister Wiam Wahhab, a staunch ally of Syria and Hezbollah told LBCI television on Thursday that the cabinet should stop cooperating with STL.
"From the beginning, I said that the project of the STL is intended to harm Lebanon," Wahhab said, adding that the tribunal was politicized.
Wahhab also said that STL Prosecutor Daniel Bellemare and his predecessor, Detlev Mehlis, were "liars," adding that the tribunal aims at "distorting Hezbollah's image" to hold it responsible for past assassinations.
Similarly MP Walid Jumblatt waned during an interview with As Safir about "severe repercussions if the ruling comes as per the Der Spiegel report" which revealed that Hezbollah was behind Hariri's assassination.
The STL said Tuesday it would hold a public hearing to allow former chief of the General Security Brigadier General Jamil as-Sayyed, who was detained for four years over alleged links to Hariri's assassination, to challenge the court.