Israel frees one Hamas MP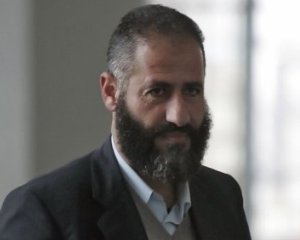 Israel on Sunday released one of several Hamas MPs arrested after Gaza militants captured an Israeli soldier in a deadly cross border raid in June 2006, prison authorities said.
Naif al-Rajoub was released into the occupied West Bank because it was "the end of his sentence," a spokesman said, without providing further details.
He was among more than 60 Hamas elected officials arrested after the Israeli soldier Gilad Shalit, then 19, was captured in an attack claimed by Hamas and two smaller groups.
Many have since been freed. Israel is currently holding nine Hamas MPs, as well as two lawmakers from the secular Fatah movement led by Mahmud Abbas and one from the leftist Popular Front for the Liberation of Palestine.
Hamas has demanded the release of hundreds of Palestinians held in Israeli jails, including several top militants convicted of deadly attacks, in exchange for Shalit, who is being held in a secret location in Gaza.
The last round of talks over Shalit — mediated by Egypt and a German diplomat — ground to a halt late last year when Israel presented an offer to which Hamas has not yet officially responded.
Israel and Hamas have each blamed the other for failing to reach a deal.
Hamas won a landslide victory in parliamentary elections in January 2006, the first it contested, securing 74 seats in the 132-member legislature and routing long-dominant Fatah, which won just 45. AFP