Ethiopian Airlines flight 407 returns to Beirut shortly after takeoff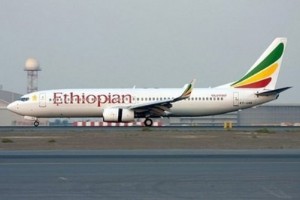 An Ethiopian airliner returned to Beirut's Rafik Hariri International Airport at dawn on Thursday 20 minutes after take-off due to a technical problem, the National News Agency (NNA) reported.
The plane, with 78 passengers on board and flight number 407, flew back to the airport after the pilot suspected air was leaking from the plane's main door, the NNA said.
"The door had not been closed properly and some five minutes after takeoff, the pilot was able to return and land in Beirut safely and without having to signal an emergency," the official told AFP on condition of anonymity.
Initial reports said that the plan experienced a technical malfunction.
No one was hurt on board the plane.
The Boeing 737-800 — the same model as an Ethiopian Airlines jet which crashed off the Lebanese coast last January due to stormy weather killing all 90 on board — took off again at around 4:30 am bound for the Ethiopian capital.
Ethiopian Airlines operates a fleet of 37 planes, most of them Boeing aircraft and has also orders outstanding for 10 787 Dreamliners, 12 Airbus SAS A350s and 5 Boeing 777s according to its website