Blair: Israel could ease Gaza blockade within days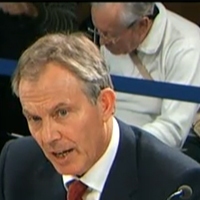 A deal to ease the Israeli blockade of Gaza could be in place "pretty quickly," Middle East envoy Tony Blair told CNN Wednesday.
Israel currently maintains a list of items allowed into the Palestinian territory, but would switch to a system where "stuff can go in as a matter of course unless it is on a prohibited list," the former British prime minister said.
"That would allow us to get a lot more of the ordinary stuff " needed for daily life into Gaza, while still protecting Israel's security, he said.
"If we can do that over the next couple of days or so, that will be a significant step forward," he said.
Israel has maintained tight controls on what can go into Gaza since Hamas took over in 2007, saying it must keep weapons out of the hands of the militant movement.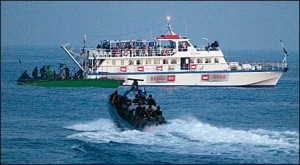 It sparked international outrage when Israeli commandos raided a Turkish ship trying to break the blockade May 31, killing nine people.
Israel says its soldiers were attacked when they boarded the ship, the Mavi Marmara.
Israel has resisted calls for an international investigation into the incident, from the United Nations among others, and set up a probe of its own led by a retired Israeli judge.