Abbas: Israel should open all its crossings to Gaza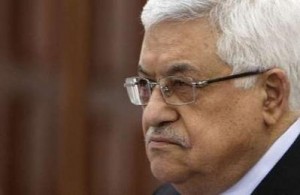 Israel should open all seven of its crossings to Gaza, Palestinian President Mahmoud Abbas said on Tuesday, as a Lebanese women's group said it was sending an aid ship carrying medical supplies to Gaza.
Welfare Minister Isaac Herzog said Israel was examining ending the closure in its existing form, calling the current policy counterproductive and confirming remarks by Middle East envoy Tony Blair that change was likely.
Israel has come under international pressure to lift the blockade following the fallout from its assault on a flotilla of aid ships on May 31 in which Israeli forces killed 9 people.
"This Israeli blockade on Gaza must be lifted in the sense that the seven Israeli crossings must be open for all the needs of the Gaza Strip," Abbas said after meeting Egyptian President Hosni Mubarak in the Red Sea resort of Sharm El-Sheikh.
An Israeli minister said on Sunday that Israel should cut all ties with Gaza, comments that have raised fears in Cairo that it will be handed responsibility for the strip.
Israeli Transport Minister Yisrael Katz also called on Sunday for a solution "to transfer all the civilian goods to Gaza through Rafah and Egypt," Israel's Ynet news reported.
Egyptian Foreign Ministry spokesman Hossam Zaki rejected any such move in a statement and said: "Such talk confirms beyond any doubt what we have been saying over past years that there is an official line of Israeli thinking to evade responsibility for Gaza and dump it on Egypt."
Echoing that worry, a security source in Egypt said earlier this month: "Israel wishes very much that Egypt takes on full responsibility for Gaza for ever. But if we do this there would not be a Palestinian State including the West Bank to Gaza."
Meanwhile, an aid ship transporting medical supplies to Gaza is to leave Lebanon in the coming days with dozens of women activists on board, one of the organizers said in Beirut on Tuesday.
"We are all independent women who believe in breaking the (Israeli) siege on Gaza," said Samar Hajj, who is coordinating the trip.
But Israel warned that it will not allow the boat to pass or for Lebanon's Hezbollah to use it to transport arms to the Gaza Strip.
"We will not let Iran or an organization like Hezbollah bring weapons and rockets into Gaza which could kill Israelis," a senior Israeli government source said, insisting the boat would not be allowed to reach Gaza.
And a senior defense official, quoted by Israel's army radio, said Israel would hold the Lebanese government accountable if Hezbollah was involved in the aid shipment.
Hajj, meanwhile, stressed that the women were not affiliated with Hezbollah or any other political organization. "This has nothing to do with Hezbollah even though it is an honor for us to be supporters of the resistance," said Hajj.
She said so far 50 women — Muslim, Christian and secular — had signed up for the trip on board the cargo ship "Mariam." Among them were 30 Lebanese and 20 foreigners, including several European nationals.
She said all the logistics for the trip had been handled by the Free Palestine Movement, a non-governmental organization.
Charity to sue Israel
A UK-registered charity said on Tuesday it was planning legal action in Britain on behalf of activists who were detained by Israel after a deadly raid on their Gaza-bound aid flotilla last month.
Mary Nazzal-Batayneh, president of the Palestine Legal Aid Fund (PLAF), said her group would represent those passengers "wishing to assert their rights through legal action against Israel."
The Jordanian lawyer of Palestinian origin said six internationally renowned lawyers have already joined the fund's legal team.
The team "will launch a court case in the name of the hundreds of activists illegally abducted and imprisoned, many of whom were beaten and wounded and nearly all their belongings confiscated," as well as for the families of the Turkish activists killed, she said.
"A trial should be held in Britain based on the British legal system. It could be transferred if necessary," Batayneh added, without giving further details.
The May 31 raid by Israeli naval commandos on a six-ship aid flotilla, which carried about 600 passengers, killed nine Turkish activists, triggering global outrage and calls for an international investigation.
The PLAF, established in 2009 after Israel's devastating 22-day assault on the Gaza Strip, says it is launching a fund-raising campaign this month to support legal action on behalf of the activists attacked on the so-called Freedom Flotilla.
Batayneh said last month, prior to the raid, that the group was preparing to take legal action in the summer of 2010, focusing on high-profile individuals, corporations and organizations she believes can be shown responsible for violating the human rights of Palestinians. arabnews