Arab League chief calls for lifting Gaza siege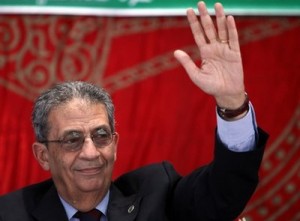 The Secretary General of the Arab League Amr Moussa called on Sunday for an immediate lifting of Israel's siege on the Gaza Strip.
'The siege must be broken and lifted,' Moussa told reporters in the first visit of a high ranking Arab official to the Gaza Strip.
Moussa said he came to Gaza to see 'the steadfastness of people before the arbitrary siege' and to see the situation 18 months after the end of Israel's massive offensive on Gaza.
Some 1,300 Palestinians and 13 Israelis died during the 3-week war, which began in December 2008.
Moussa said that 'The file of reconciliation is a key and real question,' that the unity of the Palestinian people is essential.
Moussa was greeted at the Egyptian border town of Rafah Sunday by officials from Hamas and various Palestinian factions.
Moussa is expected to hold talks with top Hamas leader Ismail Haniya at his home during the one-day visit. He is also scheduled to meet with Palestinian families who lost relatives during the Israel-Gaza war.
Moussa's visit comes two weeks after Israel's soldiers killed nine pro-Palestinian activists who were part of a humanitarian flotilla that was trying to break Israel's three-year-old blockade and deliver aid directly to Gaza.
WAFA