Baroud: The voices of south Lebanon were higher than the sounds of the Israeli drill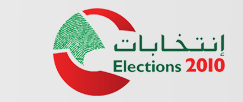 During a press conference following the closing of the polling station of the Municipal election in south Lebanon Interior Minister Ziad Baroud said " It is unacceptable to spill blood for the sake of an election that is supposed to be democratic.
He added: "Spilling blood for the sake of defending the border against the enemy is reasonable while it is inappropriate in the context of an electoral competition among brothers."
Commenting on the Israeli drill he said:" It's not a minor detail that the voices of the southerners today were higher than the sounds of the Israeli drill."
Baroud said : The electoral process was accomplished without any interventions by the ministry and some quarrels took place during the day and were contained by the security forces.
Baroud said the final voter turnout was 56% in Sidon, 56% in Sidon's villages, 62% in Jezzine, 52% in Jezzine's villages, 42.5% in Bint Jbeil, 55% in Hasbaya, 52% in Nabatiyeh and 62% in Tyre. The average final voter turnout in the South and Nabatiyeh Provinces reached 52 percent, he said
Baroud announced that 18 people were wounded in 14 security incidents that marred the electoral process in South Lebanon.
"90 people were arrested and most of them were later released upon an order by the public prosecution," Baroud added.
Baroud thanked "everyone who contributed and is still contributing to the electoral process which has not ended yet and which will not end until the completion of the vote count."