Sakr: Lets deny Israel any pretext to launch a war on Lebanon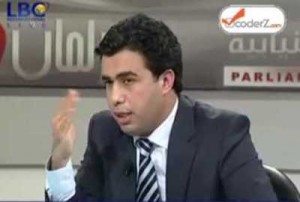 Lebanon MP Okab Sakr said during an interview with Free Lebanon radio on Saturday, that Hezbollah supports Prime Minister Saad Hariri's trip to Washington for talks with US President Barack Obama on Monday.
Sakr pointed to recent statements by Hezbollah Deputy Secretary General Sheikh Naim Qassem and Hezbollah MP Ali Makdad which were supportive of the PM's trip.
Sakr was responding to the negative comments made by some pro-Syrian Lebanese politicians on Hariri's visit , similar to the comments made before President Suleiman visited the US.
Sakr said Hariri wants to keep "an American red light in Israel's face for any aggression" on Lebanon.
During his US visit, Sakr said, "Hariri will play a double role. In addition to protecting Lebanon against any Israeli aggression, he will demand the revival of the peace process and the Arab [peace] initiative in an attempt to put the Israeli government in a corner."
War decision
Sakr expressed concern over a week-long Israeli military drills set to kick off Sunday, saying they are " maneuvers for a war against us."
"I think the Israelis have taken the war decision and are just waiting for the right time," he added.
On Friday, Hezbollah mobilized thousands of its members in response to the Israeli drills.
Sakr called for national unity and for denying Israel any pretext to launch a war on Lebanon.