Moussa: The Mideast should be nuclear-free zone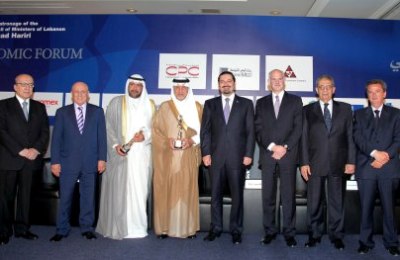 Arab League Secretary General Amr Moussa said in a speech during the 18th Arab Economic Forum held in Beirut's Phoenicia Intercontinental Hotel on Thursday that, for the sake of its security, the Middle East should be a nuclear-free zone.
Around 600 participants from 25 states are taking part in the conference, which is under the patronage of Lebanese Prime Minister Saad Hariri.
Commenting on the situation in the region Moussa said: " The region is in a transitional stage but has a promising future."
He added that Israel should stop its nuclear activity in the region, end its occupation of Arab territories and be put under international surveillance.
Hariri
Political stability, economic reforms and safe monetary policies are essential to gain the trust of investors, Hariri said. "We are keen on preserving investors' trust that's why we insist on adopting safe monetary policies."
On Lebanon, he said the country is entering a new stage that lays the foundations for a strong economic and development stage.
"The current government is working on safeguarding the country from regional tension," he said.