UN: Lebanon plans to demarcate border with Syria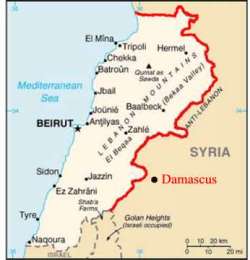 The United Nations special coordinator for Lebanon Michael Williams said Tuesday that Lebanon is preparing a strategy with the aim of demarcating borders with neighboring Syria, Xinhua News Agency informed.
Lebanon's state-run National News Agency (NNA) quoted Williams as saying during a visit to the northern town of Akkar near the border with Syria that the UN has tried to assist Lebanon with financial donations.
"It is very important for the ties between Lebanon and Syria to be very good," said Williams.
On Oct. 15, 2008, Lebanon and Syria signed a document on the establishment of first ever diplomatic ties between the two neighboring countries.
The document called for the demarcation of borders, a step that has not been made since then.