Hezbollah: It is vital for Lebanon to have a resistance movement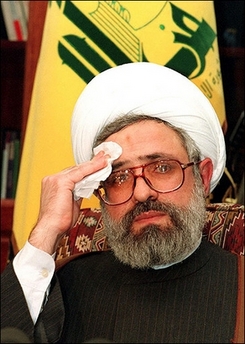 Lebanon would be obligated to form a resistance movement against Israel even if Hezbollah never existed, Shiite leaders said Wednesday.
Naim Kassem, Deputy Secretary-General of Hezbollah, said it was vital that Lebanon be strong enough to counter Israeli aggression and interference in the region.
Kassem told his supporters that the Shiite resistance movement (Hezbollah) was to thank in part for Lebanese national strength. He said there was a noted difference in the way the international community dealt with Lebanon weakened by a civil war and the Lebanon of today, the Lebanon National News Agency reports.
He said such respect would never have occurred if it were not for the resistance and the Lebanese people.
"A strong resistance is a necessity," he added. "If it never existed, we would be obliged to find one."
U.S. and Israeli officials, meanwhile, are accusing Syria of transferring long-range missiles, including Scuds, to Hezbollah in southern Lebanon.
Lebanese Prime Minister Saad Hariri met Tuesday with his Syrian counterpart Bashar Assad to discuss improving bilateral relations. Syrian, Lebanese ties were strained by years of conflict and allegations that Syria played a role in the 2005 assassination of Rafik Hariri, the current prime minister's father.
Hariri is expected Monday in Washington.UPI