Hezbollah: The scud issue is part of US support for Israel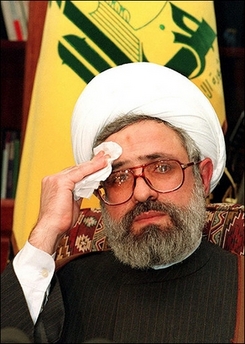 Hezbollah deputy leader Sheikh Naim Qassem told al-Nour radio station on Saturday that accusations of Syrian transfer of Scud missiles to Hezbollah were part of U.S. attempts to give support to Israel.
"The objective behind bringing up the issue of the Scud missiles is not to promote war. It is an American incitement that comes as part of support loads sent by Americans to Israel," Qassem said.
"It is our right as a resistance to own arms that we see appropriate to carry out our obligations … We won't surrender to explanations that they are obliging us to give," the Hezbollah deputy secretary-general said.
He reiterated that the Shiite party was in full readiness to face any Israeli surprise attack.
"Hezbollah is always ready to any Israeli surprise and any Israeli stupidity. The party is ready for war whether it was preplanned or it came as a surprise," Qassem told his interviewer.
He added that Israeli authorities were ruling out war with the Shiite group to reassure the Israeli society.