Obama seeks $205 million for Israel rocket defense system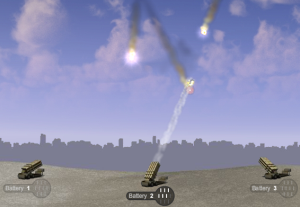 The Obama administration is asking Congress to approve $205 million to help Israel speed up deployment of a new short-range rocket defense system, the White House said Thursday.
Israel's "Iron Dome" system is meant to intercept rockets from the Gaza Strip and Lebanon.
Though it could be years before it is fully operational along those two borders, the missile defense system was expected to be deployed at a few initial locations sometime this year. The Obama administration decided to help fund the effort after being impressed with the system's effectiveness and determining that an infusion of funds now from Washington could allow deployment to unfold more quickly, said a senior administration official, speaking on condition of anonymity to discuss private thinking.
The request will be formally sent to Congress within days, as an addition to the administration's budget request for fiscal year 2011, which begins in October. It will be funded by offsets approved by Defense Secretary Robert Gates.
Iron Dome uses cameras and radar to track incoming rockets and shoot them down within seconds of their launch. AP