3 arrested in connection with Times Square bomb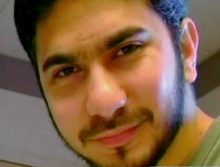 Three people were arrested Thursday morning as FBI agents began executing search warrants at several spots around Boston and other parts of the Northeast as part of a widening investigation into the financial support behind the Times Square bombing attempt earlier this month, according to federal law-enforcement officials.
The people taken into federal custody were being held on alleged immigration violations, but authorities said the FBI raids were not prompted by a fresh terror threat or a new plot currently underway. Rather, a source said, investigators are following up on leads regarding how the suspect, 30-year-old Faisal Shahzad, could have received money to purchase the $1,300 SUV Nissan Pathfinder and build a bomb utilizing fertilizer and a propane tank.
"These searches are the product of evidence that has been gathered in the investigation subsequent to the attempted Times Square bombing," said Dean Boyd, a Department of Justice spokesman in Washington. He added that the raids and arrests did not "relate to any known immediate threat to the public or active plot against the United States."
Among the sites searched was a home in the Boston suburb of Watertown, Mass., and a gas station in Brookline, Mass. Agents also reportedly were searching sites in New Jersey and Long Island, N.Y.
US Atty. Gen. Eric H. Holder Jr., testifying on Capitol Hill as the raids were going down, said authorities were learning more about the May 1 Times Square plot because of the cooperation of Shahzad, a naturalized U.S. citizen from Pakistan.
"When questioned by federal agents, he provided useful information to us," Holder said. "We are continuing to pursue leads and gather intelligence relating to this attempted terrorist attack." LAT
He added, "We will continue to use all available tools whenver possible against suspected terrorists."