Hariri denies supporting scuds for Hezbollah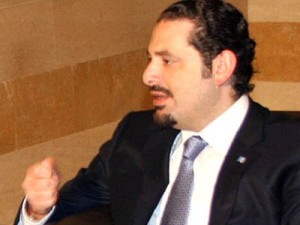 The pro-Syrian Lebanese newspaper As-Safir reported Tuesday that Lebanon's Prime Minister Saad Hariri supports Hezbollah obtaining Scud missiles.
In a statement, the press office stressed that all quotes attributed to the prime minister in As Safir daily fall in "the context of hearsay and are incorrect." The statement added :
"I don't disagree with Hezbollah over the resistance. I disagree with it over some internal issues," Lebanese personalities, who have lately met with the premier, reportedly told As Safir.
Hariri recently compared Scud transfer charges from Syria to Hezbollah to the U.S. allegations that Saddam Hussein was developing weapons of mass destruction, which were the main reason behind the U.S.-led war in Iraq but turned out to be false.
When Hariri was reportedly told that his comparison irked the Obama administration, Hariri reportedly responded by saying : "I don't care about what makes anyone outside happy or sad. I care for what's in the interest of my country." The statement today stressed that
that while it is true that Hariri is concerned first and foremost by Lebanon's interests, the quotes attributed to him in the newspaper are "in total contradiction with such interests, because they are designed to draw Lebanon into dangerous regional tensions."