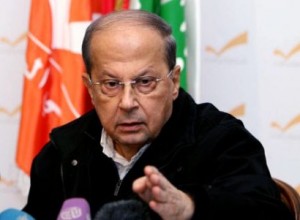 General Michel Aoun's pick for Zahle municipal election was the big loser , while his former ally Elie Skaff was the big winner
Official results released by the interior ministry revealed that "Zahle Decision" list which was backed by former MP Skaff won 19 of the city's 21 Municipality membership seats , while the other 2 seats were won by March 14 backed candidates : Incumbent mayor Assad Zogheib and Mrs. Maha Maalouf Kassouf.
FPM candidate Antoine Abu Younis ranked 43 out of the 75 in this city which is also called " the bride of Beqaa" . Aoun reportedly wanted this election as a referendum to show his strength in Zahle .