Pharaoun: Consensus failed in Beirut due to Aoun's provocative behavior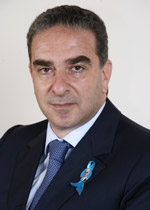 Lebanon's Minister of State Michel Pharaoun told al Nahar that Consensus failed in Beirut due to MP Michel Aoun's provocative behavior towards the Christians of the majority and towards Future Movement. He added : While in Zahle Aoun decided to withdraw and promoted consensus in Mt Lebanon , in Beirut district he was arrogant and provocative.
Meanwhile Hezbollah leadership announced that the party will be neutral in Beirut, has not named any candidate and will not be support any candidate.
On the other hand Speaker Nabih Berri's Amal said the party has already named Fadi Chahrour as its representative in the "Beirut Unity" list that PM Hariri announced on Tuesday