Municipal elections: Lebanon PM announces 'Beirut Unity' electoral list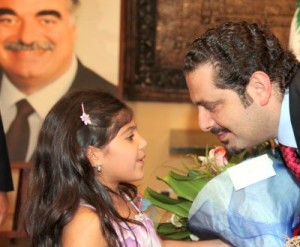 Lebanese prime minister Saad Hariri announced the electoral list for the Municipality election in Beirut . He called it : "Beirut Unity"
The elections in Beirut are scheduled to take place Sunday May 9
In the announcement he said: The people of Beirut will vote for the "Beirut Unity" list to show loyalty to Lebanon's former Prime Minister Rafik Hariri and his principles.
The "Beirut Unity" list includes Bilal Hamad, Nadim Abu Rizk, Imad Baydoun, Issam Barghout, Bouchra Itany, Joseph Rouphael, Hagop Tarzian, Fadi Chahrour, Alia Farah, Nada Yammout, Mounib Naser Ad-Din, Nadim Kasta, George al-Khoury, George Debistros, Khalil Broumana, Elie Hasbany, Mohammad Dogan, Abed al-Hafiz Ghalayiny, Samer Soubra, Aram Malayan, Marwan Chehab, Rachid Achkar, Khalil Choucair, Serge Jokhadrian.
NBN TV reported Tuesday that Al Mustaqbal Movement and the Free Patriotic Movement failed to reach consensus on Beirut's municipal elections.
According to the report, the Tashnaq party nominated 2 of its members as its representatives who will be part of the Future Movement-backed "Beirut Unity" list.
FPM leader MP Michel Aoun decided to boycott the municipal elections in Beirut and asked his supporters to participate only in the " Makhateer" elections according to NBN.