Municipal elections: Hezbollah still has time says former MP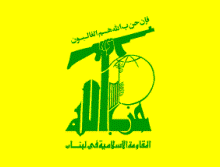 Former Hezbollah MP Amin Sherri told New TV on Tuesday that Hezbollah still has time "to study its options" with respect to Beirut's municipal elections, to take place on Sunday.
Hezbollah believes in the necessity of having consensus and including all parties in the process, he told New TV, while he denied that the party withdrew its candidate Hani Qassem.
Prime Minister Saad Hariri announced on Tuesday the "Beirut Unity" list which did not include Qassem .
Hezbollah's ally Free Patriotic Movement leader MP Michel Aoun said the FPM will boycott the Beirut municipal elections after failing to reach agreement with the Future Movement and March 14 Christians over a list of candidates.
Aoun was insisting on 47 % of the Christian Municipal seats despite the fact that he did not win any seat in the 2009 parliamentary election in Beirut . Aoun's demands were described by March 14 as "impossible" .
According to al Markaziyah ( Central News Agency ) the results of Sunday's Mt Lebanon municipal election proved that Aoun is in a popularity free fall.